Providing care since 2010
Family
Chiropractor
in Ardmore, OK
At ProActive Chiropractic, we believe that each and every person who walks through our door deserves to live life to its maximum potential.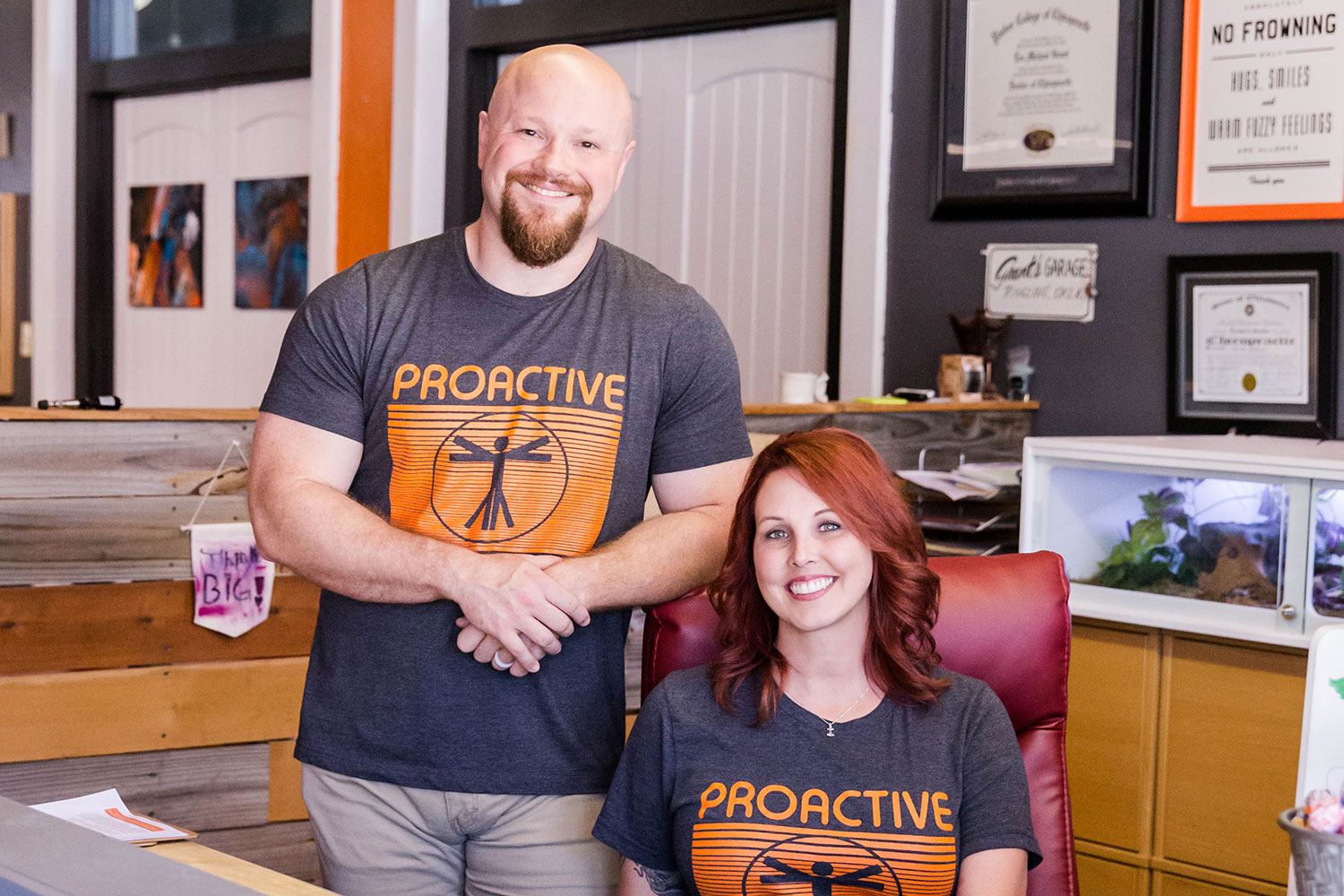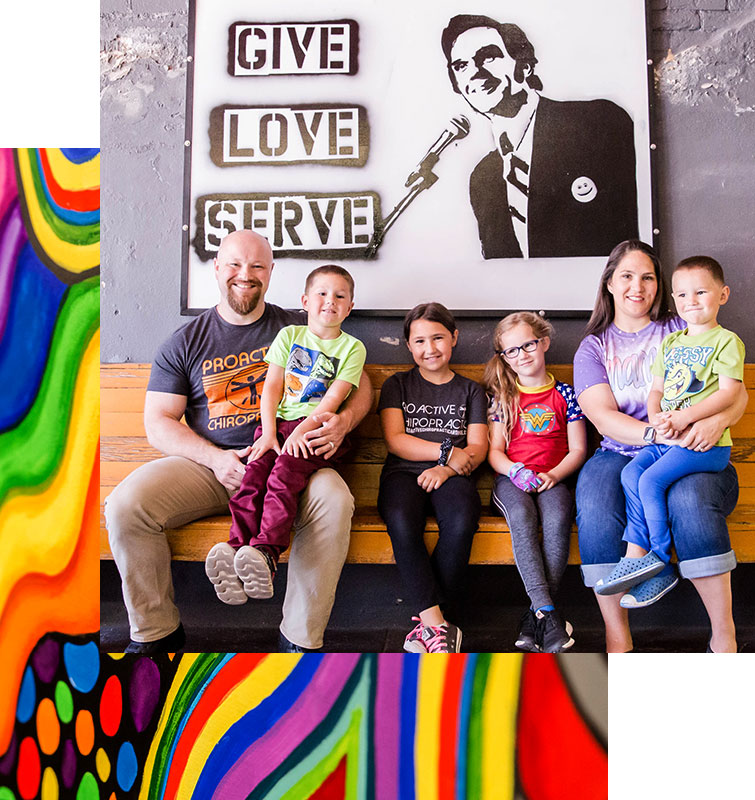 Our time on this earth is far too short to settle for anything less than optimum health and wellness. That's why our office is unlike any other you'll ever experience.
First of all, established patients don't need appointments. You simply come in when it is convenient for you. Secondly, our fee structure is unique. Dr. Grant is the only chiropractor in Ardmore, OK who offers practice memberships that allow you to get all the chiropractic care you need for one flat monthly fee.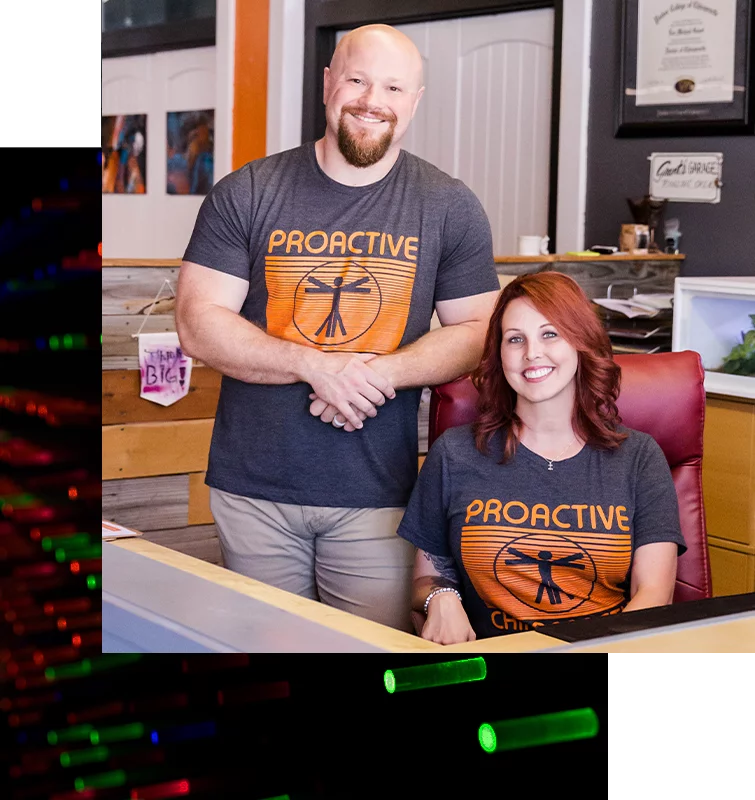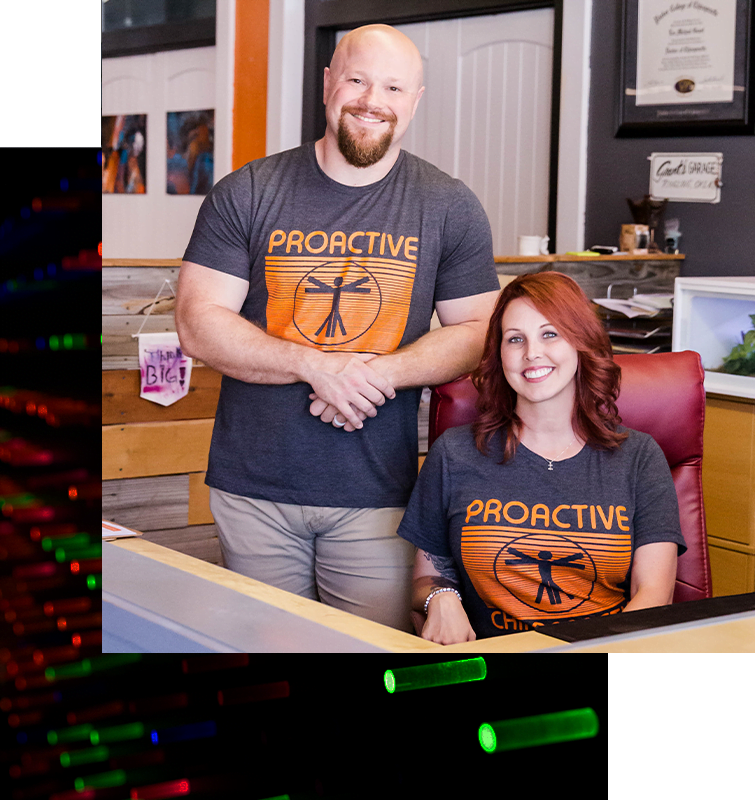 The Membership

Practice
We believe the best relationships in life —both personal and professional— are built on openness, transparency, and honesty. In the spirit of these three fundamentals, our fees are described below so there will be no financial surprises for either party.
Our fee structure is unique. Instead of paying for individual chiropractic adjustments, you pay a monthly access fee that allows you to have your spine checked as often as you need. Our purpose in practice is simple, and our fees are a reflection of that simplicity. Our mission is to provide life-changing chiropractic care to the Ardmore, OK community in the same capacity we provide chiropractic care to our own families: on a regular, consistent basis for maximum expression of life.
First Visit + First Month of Care: $175
Monthly Membership Fee: $125
First Visit + First Month of Care: $250
Monthly Membership Fee: $175
No long-term contract required. Not ready for a membership? Per-visit payment options also available.
Contact us for details
.
The nature of our chiropractic practice is unique. Our simplicity and transparency often take people by surprise. In our world of insurance deductibles, skyrocketing healthcare costs, and increasingly complex rules and regulations surrounding healthcare, our simple approach raises some common questions which we will answer here.
Do you bill insurance for chiropractic care?
No. We're often asked why we do not bill any health insurance or any other type of insurance, or accept 3rd party payments at our office. Simply put: virtually every insurance company in existence loves to dictate how we take care of you. If we allow the insurance company to dictate how we take care of you, it's a disservice to you and we won't be able to get you the resolution you've been looking for. Instead, we've created a system that allows you to receive the care you need without your insurance company's interference.
Can I use my Health Savings Account/FLEX Spending Card?
Yes. We accept all HSA and FLEX spending plans. HSA/FLEX cards differ from traditional insurance in that they put the power back in YOUR hands, not in some bureaucrat's halfway across the country. Most HSA/FLEX plans require you to send them an itemized statement on our letterhead, which we are happy to provide on request.
Is there a contract?
No. We want you coming in because you value your care, are getting great results and you love coming to our office. If you choose our membership option, there is an agreement that is signed so we may legally bill your card/account monthly, but it isn't a contract. You'll pay a slightly higher fee for your first month, then $125 a month thereafter ($175 for families).
Is it unlimited care? Can I come as much as I want?
The Membership plan is not for unlimited care. We have a plan with our clients which allows for frequent care initially, then weekly maintenance care after the initial phase. Just follow our recommendations and we will get there.
Once I start coming in, do I have to come forever?
Most of our clients come regularly because they understand the benefits of having a clear nerve system, but we don't FORCE them to do so. We'll show you the finest chiropractic care available; you get to choose how much of it you want in your life.
Do I need an appointment?
You will need an appointment for your first visit, as this visit requires more time and testing of your nervous system. (Same-day appointments are often available.) After your first visit, we will proceed forward with care on a walk-in basis. Our regular clients know their recommendations and visit our office based on both our recommendations and their convenience. Our walk-in policy also means that you can ALWAYS get in to see us on any day we are open!
Your fees seem too good to be true. What's the catch?
There is no catch. It is our mission to serve our clients by providing the very best chiropractic care we can possibly offer at an accessible price point. If you're looking for an affordable chiropractor, we would love to serve you with high-quality care!
Are you a "walk-in chiropractor"?
We do require an appointment for your first visit, but we often have appointments available on the same day. Please call us right away if you need a walk-in chiropractor and we will try to serve you: 580-222-6777.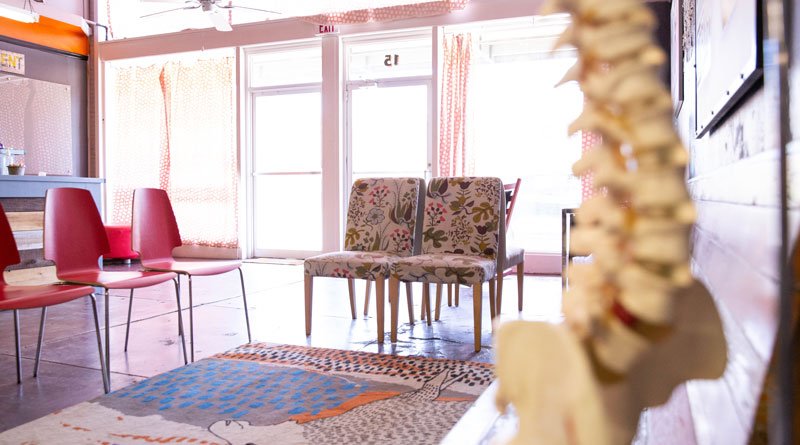 Start Your ProActive Membership
Dr Grant Is Personable And Listens To You.
How many of you know a Dr of any type that works with your family schedule!! If you are blessed enough to see Dr Grant you will be forever blessed. He even took time to just make my girls comfortable! That is worth it's weight in gold!
22 Month Old Son To Walk Without Pain!
Dr. Grant literally made it possible for my 22 month old son to Walk without pain again.  We went every other day for about a month and a half and finally with all the adjustments he was able to get his hips and sacrum to stay in place. Stryker can now walk and run with a limp and is primarily pain free. 🙂 Only chiro I would trust with my babies. Both of my boys (5 and 22 months) love going to see him. Plus my youngest calls his office manager, Kelsey, "Candy Nonnie" (no idea where the name came from) because she always has a treat ready for him after his adjustments.
I Think Of It Like Cheers.
I love coming to the office. The atmosphere is welcoming and fun! I think of it like Cheers. On top of that, chiropractic care has helped me get moving after a terrible leg break. I'm so thankful for Proactive Chiropractic!